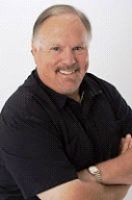 Of the many things teachers love to do, researching a topic of interest and teaching it to willing students is on the top of the list.

​​Though a love, the activity itself, that is, hours of time in on line or library search, writing notes, creating outlines and PowerPoint's, and then teaching the "revelation" received can be a lonely proposition. Even if working with colleagues in a residential school, true fellowship and new insights as to how to better serve the communities in which we minister can be limited.

​​This is one reason I enjoy and look forward to ACEA's annual meeting. At ACEA, I see friends who are just as committed to the educational process as I am, but with different perspectives, which helps sharpen me as I dialogue with them over the dynamic topics presented each year by ACEA members and invited guests. This is why I have invited my entire team and key leaders from our network to be apart of this years conference.
Dr. Stan DeKoven
​President of Vision International University​​